Eddie Murphy Makes a Comeback to SNL for the 40th Anniversary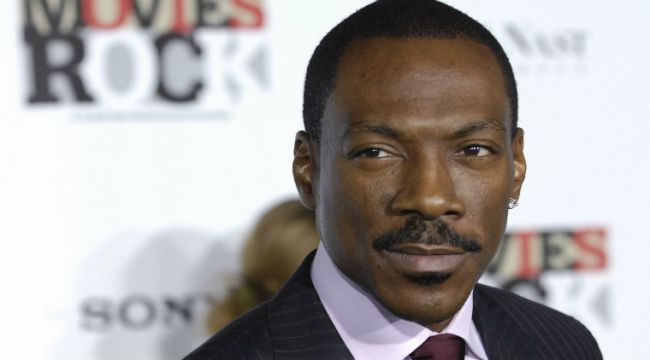 Eddie Murphy made a comeback to Saturday Night Live making a big guest appearance at the star-studded fortieth anniversary special of the show.
The 53-year-old comedian received a sincere introduction by Chris Rock. He revealed that Murphy is his comedy inspiration. Rock confessed that he wanted to be Eddie Murphy.
He went on telling that the comedian helped to save SNL. It was found out that the charts of the show were poor when he came there at the age of nineteen. In such a way he became the second-youngest cast member in the whole history of the show. The first-youngest cast member was a 17-year-old Anthony Michael Hall (who joined the program back in 1985).
When Murphy appeared on the stage, he was given a standing ovation. It should be mentioned, that he did not show his comedic side much. The star said a few words about the meaning of the show to him instead.
The comedian confessed that he loves this show.
2015-02-17