Eat Bulgur Salad, Eggs on Toast and you will be as fit as Jennifer Anniston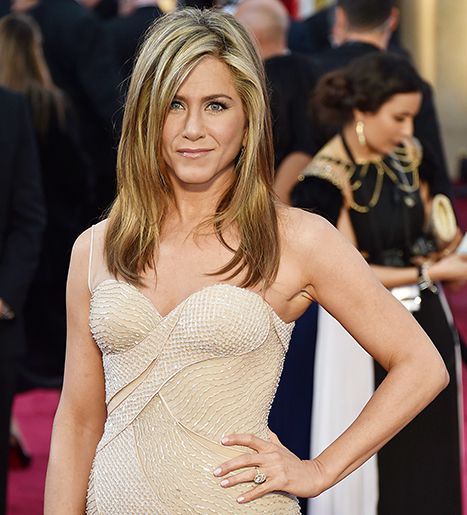 Jennifer Anniston's fit figure has remained since the decade on Friends. The actress got used to a healthy lifestyle in her 20s and now the star is doing well in her 40s.
The 46-year-old actress is as busy as ever. She acts in Horrible Bosses 2 and Cake. The star has shared the secret of her diet not long ago. The celebrity is a spokeswoman for the skincare line. Anniston has a partnership with Living Prof. Not long ago the star took over the company's Instagram page.
The actress uploaded pictures from her day. The star's morning starts from energizing and healthy breakfast. She eats a grainy toast with a poached egg and a little bit of herbs. The star puts slices of avocado and tomato on the toast.
Having a workout at a barre class, she showed her perfect salad. So, here is the recipe: scrap the regular lettuce for a bulgur salad. Then add cucumbers, mint, parsley, garbanzo beans, red onion, pistachios and feta cheese.
Later the star had a snack. It was a cucumber. According to Women's Health, the star's favourite healthy snack is frozen grapes. The red ones are just to Anniston's taste. She says they are easy and tasty. Anniston likes that frozen crunch. The actress shares that she was given a cup if frozen grapes once when she was at a spa and that was genius.
Anniston also opened up about her favourite workouts. The star likes cycling and yoga. Recently she started barre. Jennifer confesses that it is hard and painful. Despite that, she likes variety and always tries something new.
2015-05-28