Did Katy Perry really make a Pixie? Ask Kris Jenner!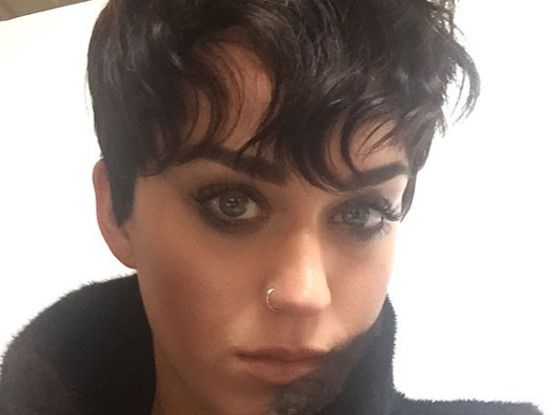 Did Katy Perry change her hairstyle or it was a joke for the 1st of April?
The 30-year-old "This Is How We Do" performer is famous for her strange colours of hair. She has already tried green, pink and, it seems, the whole rainbow. So, it is not a surprise that she decided to play with length too.
On April 1 the singer uploaded a picture of herself with an edgy black pixie cut on Instagram and captioned it "Chop Chop". Soon after that the star edited the caption and it read "I asked for Kris Jenner".
We remind you that this date is April Fool's Day, so, do not take the star's latest hairstyle seriously.
Perry and Jenner had a great time on a yacht at Karl Lagerfeld's dinner for Chanel only two days ago. Dakota Johnson, Kendall Jenner and Gigi Hadid also were among the guests.
The 59-yeear-old Jenner wrote under the picture that Lady Liberty photo simply bombed everyone. She admitted it was the best night in NYC and thanked for a wonderful night and dinner.
At the peak of the fangirl-ing Jenner uploaded the photo on her Instagram page and made a caption. It is written that she loves Perry and that she looks gorgeous.
2015-04-02