Demi Moore's Daughter Tallulah Willis Shaved Her Head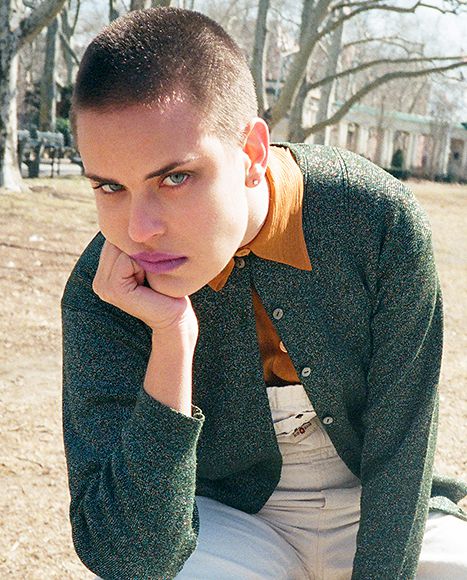 The proverb "like mother, like daughter" makes sense. Tallulah Willis opened up to Nylon's May issue about her head-shaving experience which happened not long ago. Actually, it was her mother, Demi Moore, who made an influence on the star thankfully to her prominent scene in G.I. Jane.
The 20-year-old star tells that she thought if she feels beautiful without any hair, she will be able to feel good in any situation in her life. Moore's daughter watched the famous film two days before shaving her hair off. The girl assures that it was not the film which gave her a 100% inspiration to do it. Though, it manifested this idea in her mind.
Actually, Demi Moore shaved her daughter's head this January. Willis uploaded a video of shaving her head on Instagram. It was captioned with the words "mommy-daughter bonding activities".
Though now Tallulah got used to being constantly on public, her experience of growing up in a starry family was dramatic. Her sisters Scout and Rumer feel the same way. They were hidden from everyone by their parents who wanted to protect them.
The result is that Tallulah does not have a conscious thought process of things like putting something on public and understanding if it is shocking or not. Moore's daughter did video one night where she is looking good, but then she made a weird face only because she thought it was extremely funny. When Daily Mail posted it, Tallulah was really shocked.
2015-04-29