David Duchovny tried to hire Jennifer Beals for The X-Files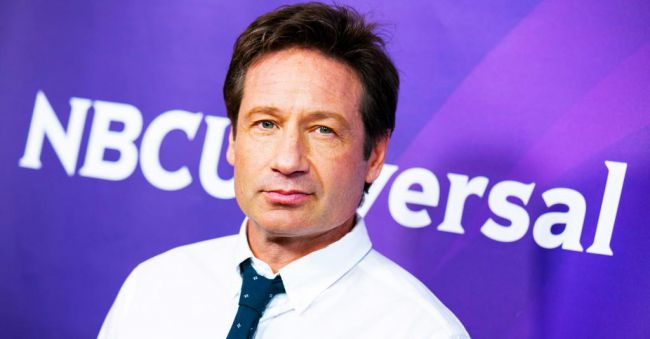 David Duchovny made an attempt to recruit his friend Jennifer Beals, the Yale graduate, to co-star with him in cult science fiction television series The X-Files.
The Flashdance celebrity and Duchovny studied in the prestigious Ivy League school back in 1980s. Beals has shared about her a little bit cheeky run-ins with David.
In The Talk the actress says that she used to see Duchovny on the street and the actor tried to pick her up for various occasions. Beals recollects in the American chat show that she has always left with somebody else.
Later the star decided to take an acting course in New York. She was not even surprised when Duchovny walked in the door of the same class. The actor's first words were that he swore he was not stalking the actress. Then the actors became good friends. Beals says that Duchovny is a real sweetheart.
It is known that the actor even tried to hire Beals as FBI agent Dana Scully on The X-Files. Though, this role belongs to Gillian Anderson.
Beals recollects that Duchovny shared with her about doing The X-Files. The actress considers Gillian Anderson to be more appropriate for the part.
2015-06-29