David Beckham Strips Down to Show His Toned Body in the Best Advantage for Fashion Campaign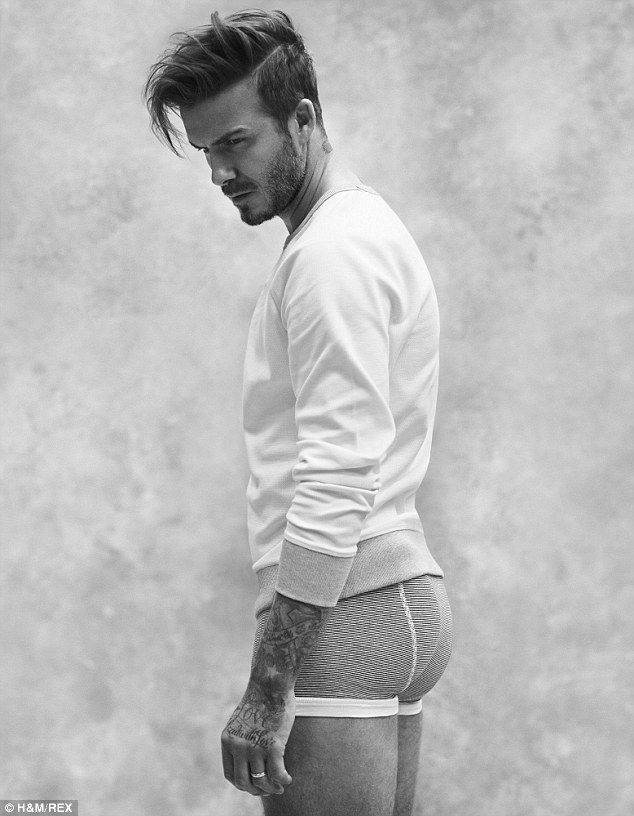 The football player David Beckham has been cooperating with high-street fashion company H&M and he smoulders in his last campaign for the budget-friendly store.
Rocking the Modern Essentials and the last Bodywear collection, the sportsman models the range of spring 2015. The range has a selection of loungewear.
This partnership confirms to be a natural evolution of Beckham's work with H&M. David Beckham Bodywear gained success with a campaign shot by cinematographer Marc Forster.
The 39-year-old star is standing in a sharp black suit matched with grey suede shoes. He looks very sophisticated before he strips down to tight grey boxer shorts worn with a comfortable jumper.
Never parting with his wedding ring, Victoria's husband is standing half face and has dishevelled bed-head hair. He is showing off his smart posterior on the picture.
The object of everybody's admiration wears a combination of knits, vests and bright trousers. He also boasts his tattoo sleeve.
2015-01-21