David Beckham is Real Softie and Enviable Family Man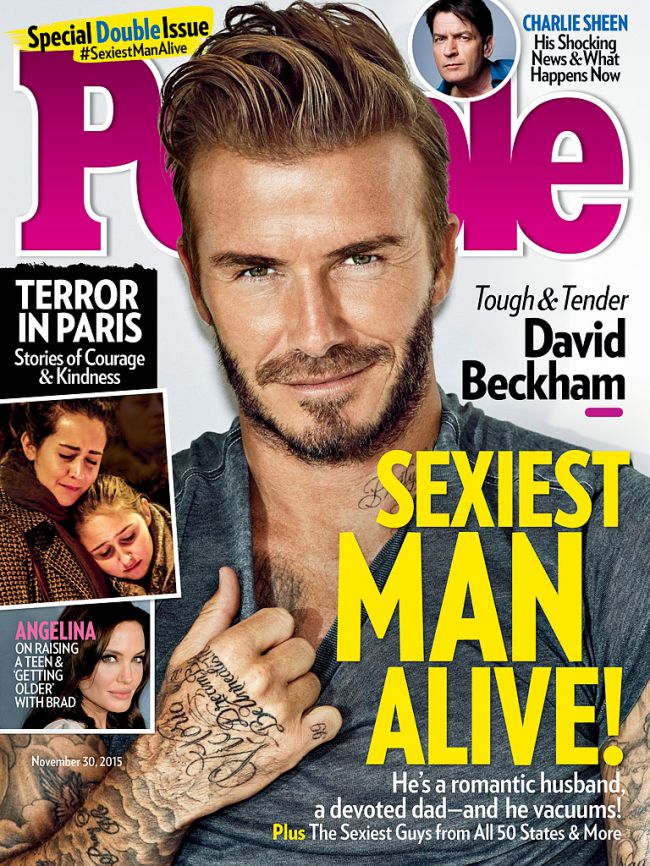 Disneyland makes dreams come true, but for David Beckham it brings tears... of joy!
The PEOPLE's Sexiest Man Alive confessed that he almost cried watching the fireworks at Disneyland. His 41-year-old wife Victoria and their children visited the park not long ago. We remind you that the couple has four kids: 4-year-old Harper, 10-year-old Cruz, 12-year-old Romeo and 16-year-old Brooklyn.
Beckham recollects that his youngest son was sitting on his one knee while Romeo was sitting on the other knee when he got a lump in his throat, so incredible it was. His children even asked if he was okay.
Knowing 40-year-old Beckham, such family moments are special for him.
The star confesses that most of all he enjoys the time when his children are washed and bathed and all the family watches TV over a cup of tea or hot chocolate.
Beckham recollects of the other day when the family sat by the fire outside. They were communicating. The happy father told his children that it was his favourite part of the holiday.
David is a real softie. He confessed that Jerry Maguire makes him cry all the time. Beckham can watch the film during a long-haul flight and during emotional moments he realizes that he is going to cry.
2015-11-19