Crazy Yoga from Bethenny Frankel in Bikinis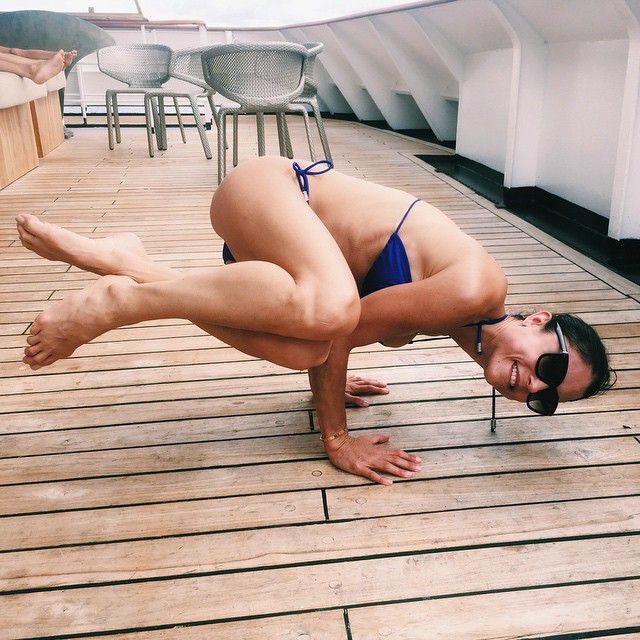 Bethenny Frankel, the Real Housewives of New York City actress, is resting on a beautiful beach in the series of miniature bikinis.
It is not enough for the 44-year-old Skinnygirl star just to lie under the sun in a beach chair. Several past days the mogul has been uploading some really challenging yoga poses. Meanwhile she was wearing various two-pieces.
The star was snapped doing a handstand on her forearms on a boat's deck. She captioned this picture writing that she was told to find balance. Frankel also asked if standing like that can be counted for finding balance.
Then the reality celebrity changed her pose into an angel one and shared that those who are dealing with her need to be flexible.
The star got into a neon peach cozzy on June 21. She can be seen stretching on the sand in it. Frankel wrote under the image that life is good.
Despite her time on the vacation looks perfect, things on RHONYC are not that simple between the star and Kristen Taekman, her enemy. Last week Taekman claimed her for changing the dates of the Caicos and Turks trip. Frankel was even moved to tears.
The star considers this to be so bad that now she does not to leave her daughter at all.
2015-06-22