Columbine Shooting prevented Marilyn Manson's Career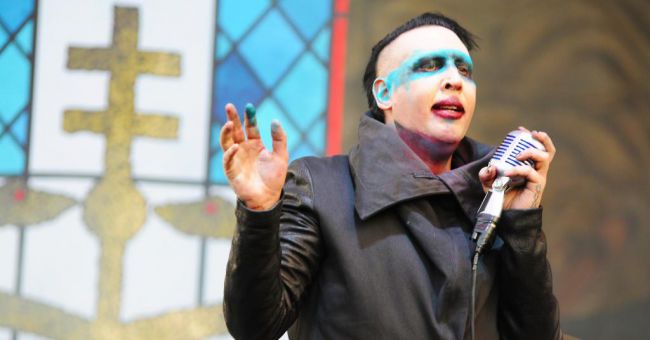 Marilyn Manson has admitted that the Columbine school massacre had a bad influence on his career when he was accused by critics of inspiring teenagers with guns. We remind you, that those teens staged the cruel killing spree.
The shock rocker was at the receiving end of a lot of brickbats sixteen years ago. According to the reports, Dylan Klebold and Eric Harris, who were admirers of Manson's art, shoot down a teacher and twelve other students at Columbine High School (Colorado). It was stated that the teens were inspired by Manson's songs.
Later it was found out that the teenagers were not listening to Marilyn's music at all. If to believe the reports, they considered the music of the "Beautiful People" singer to be "too pop". Although, the side effect from the massacre chased the star for years. Manson shares that he had to pay for the baseless speculation with a whole bunch of potential works.
The star visited the Cannes Lions Festival this Monday. The performer shared that the Columbine incident has entirely shut down his career. The problem spread even to casinos to the point where gambling establishments refused to book the singer's shows.
Manson went on to say that critics were too quick with assuming that he and his music were guilty in the tragedy.
The rocker added that the two killers were put on the cover of Time. Meanwhile Manson has never been on the cover of this magazine.
The 46-year-old star revealed that he has begun considering retreatment. Sometimes he wonders if he has overgrown his spotlight. The singer was asked if he is not worried that his image can blind his music. Manson's answer was that his music can blind his image.
2015-06-26