Christopher Lee passed Away At 93 after having Problems with Heart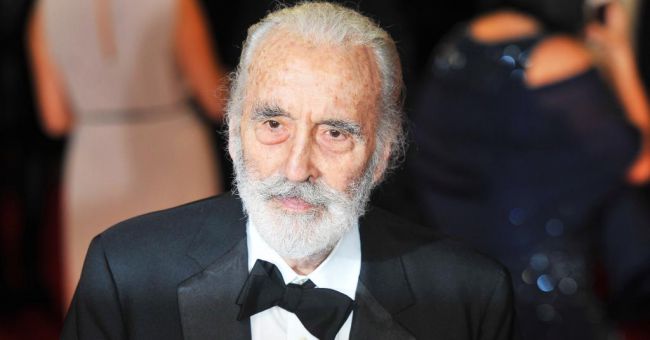 Dracula, Saruman, Holmes… Sir Christopher Lee has passed away at the age of 93 after struggling with heart and breathing problems.
Veteran British star went to last home on June 7 at Chelsea and Westminster hospital in London. Count Dracula celebrated his 93rd birthday in the hospital on May 27, where he has been treated for three weeks.
Lee has a really fertile film list. The actor received his first role in 1948. The star starred in 1958's Dracula and in a string of Hammer Horror films. Fans also know Lee as evil sorcerer Saruman in the famous The Lord of the Rings and The Hobbit. The actor also performed Jedi evil-doer Count Dooku in the Star Wars.
Lee starred as Francisco Scaramanga, the James Bond villain, in The Man with the Golden Gun (1974 film). He played detective Sherlock Holmes in mystery Sherlock Holmes and the Deadly Necklace (1962). The actor performed creepy Lord Summerisle in horror The Wicker Man (1973).
The star was talented not only in the world of acting. Lee released four albums and heavy metal concept records the Cross and Charlemagne: The Omens of Death and Charlemagne: By the Sword are among them.
The actor received knighthood for his input into drama and charity in 2009. British Academy of Film and Television Arts awarded Lee with a BAFTA Fellowship lifetime tribute four years ago.
The Hobbit: The Battle of the Five Armies is his latest role. The film was released last year. Lee was supposed to star in The 11th, a film ensemble drama with Uma Thurman. The 11th was scheduled to start filming in November of this year.
Birgit Kroencke, the former Danish Model and Lee's wife, and their daughter Christina miss the star.
2015-06-12