Chris Pratt will perform in a Jurassic World Sequel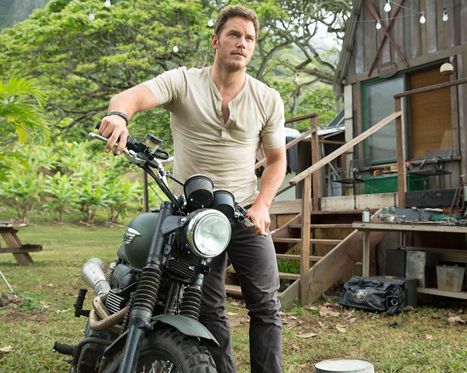 Chris Pratt has signed for the next Jurassic World. The film hit the cinemas and it had the second biggest opening weekend at the box office. Moreover, it became the largest debut around the world ever. We remind you that the first series came out in 2001.
It is obvious that the studio is anticipating next episode of the blockbuster. Pratt will be back together with the dinosaurs.
The actor has already performed in Zero Dark Thirty and Guardians of the Galaxy. He will probably play in a new Indiana Jones. Entertainment Weekly shares that Pratt has officially signed for a Jurassic World sequel.
He jokingly tells the magazine that they have him for 38 next films.
After John Hammond's original idea for Jurassic Park broke out, the flick has been picking up more than 20 years. Chris Pratt played in it together with Bryce Dallas Howard. A corporation has created a functioning Jurassic World. Viewers have a chance to come and pet the animals there. They even can watch Seaworld-like shows.
Jurassic World has gained $511.8 million around the globe. That was an opening weekend record.
2015-06-15