Chris Pratt calls Himself Dumb and apologizes beforehand his Jurassic World Press Tour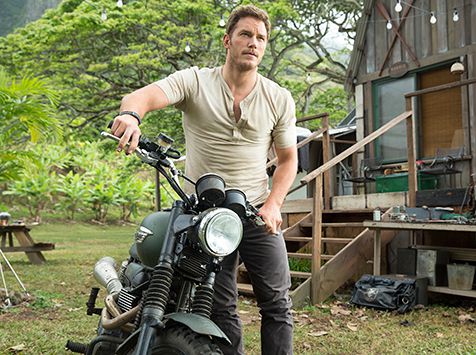 Chris Pratt composed a hilarious apology preliminary for what he will say during his coming-soon Jurassic World press tour with the help of Facebook on May 22. The star was honest and said that he was just a dumb. He has already come up with a name for his consequent blunders: "JurassicGate."
The 35-year-old star wrote that he wants to make a soulful apology for his future speeches during the press tour. The Parks and Recreation alum hopes that everybody understands that he does not mean to offend anyone. Pratt swears that he is really sorry. He speaks of himself as of the nicest man in the world. The star truly regrets about his accidental words in the future foreign and domestic interviews.
Pratt also adds that he is dumb, plain and silly. The celebrity explains that when he says something offensive, he is simply exhausted and tired, so people should not take such words serious.
Husband of Anna Faris is aware that he can get out of hand. Sometimes it is really on purpose! Though, the star sincerely apologizes in front of those whom he will have offended during the tour. Pratt is aware that the subject matter of his close mistake cannot be a laughing matter. The star assures that he will do everything he can to make sure this will not happen again.
His funny post comes on the coattails of backlash some Avengers: Age of Ultron stars got after a press junket in April. Meanwhile, Jeremy Renner and Chris Evans apologized for calling Black Widow, the character of Scarlett Johansson "a slut" in their interview with Digital Spy, a British publication.
2015-05-25