Check out Courtney Cox's Lob!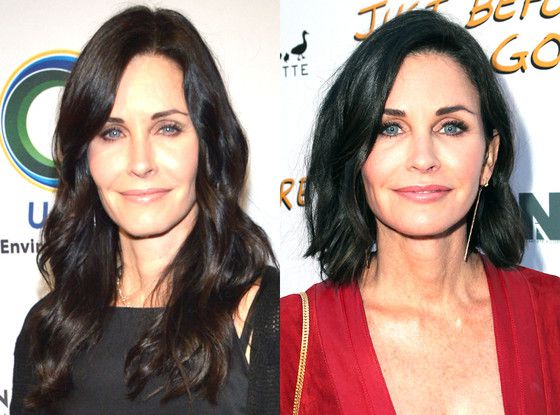 It looks like Courtney Cox has celebrated the end of the Cougar Town by cutting her hair.
The 50-year-old actress showed off her newly trimmed hairdo. It is a texturing asymmetrical cut. The length is shoulder-grazing. This happened at the presentation of her film named Just before I Go in Los Angeles this Tuesday. PEOPLE assured that the event served also as a date with Courtney's fiancé Johny McDaid. McDaid shares that he wants to be with Cox during all his life. He claims that this is the most important thing in his life.
The actress' last memorable haircut was the one from Friends period. Monica, her character, wore the choppy, voluminous do. After that the star rocked her branded long, loose waves during a long period of time. Then the actress chopped the hair to her shoulders last year. Cox seems to be following the famous bride-to-be tradition because she has cut her hair even shorter.
2015-04-22