Bryce Dallas Howard gives a Piece of Advice: keep an Eye on a Proud Parent on Social Media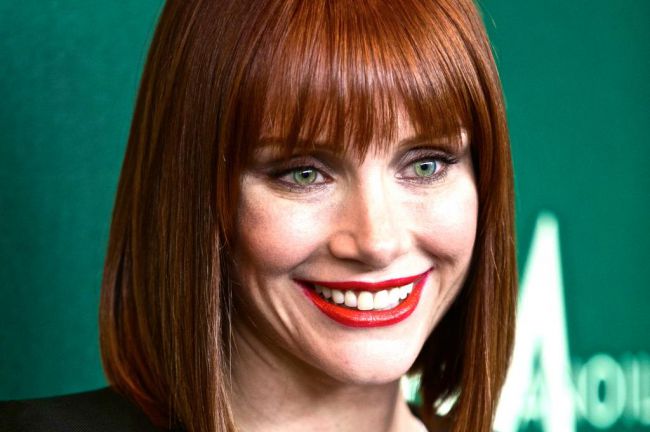 Ron Howard was openly proud of his daughter Bryce Dallas Howard, but that was where the problems started. He revealed her casting in Jurassic World ahead of studio chiefs' confirmation.
The awaited sequel to the dinosaur adventurous franchise kicks off in America in June. Back in 2014 the film admirers were speculating on who would have the leading role in Jurassic World, the 4th instalment.
The famous director uploaded a picture of his daughter next to Chris Pratt (the Guardians of the Galaxy actor) on Twitter. This happened at the time of the annual Golden Globes awards in January of 2014. The Oscar-winning director confirmed that Howard and Pratt will act in the feature film.
The picture had a caption. It read that Chris and Bryce saw each other for the first time on the red carpet and that they will work together in next Jurassic.
Though, Bryce stresses in her latest interview with Entertainment Tonight that her dad was not aware that the casting has not been approved yet when he uploaded a picture on Twitter and captioned it.
The actress says that her father and she attended a Golden Globes party where they accidentally bumped into Chris and nothing more. Even Pratt was not approved for the film at that time.
Then Ron Howard asked his daughter why there were so many news outlets picking up on that tweet. His daughter's answer was that the casting was not officially announced. Bryce suggests everyone to keep an eye on a proud parent on social media.
2015-06-11