Britney Spears Shows Her Flexibility While Doing Splits In Hawaii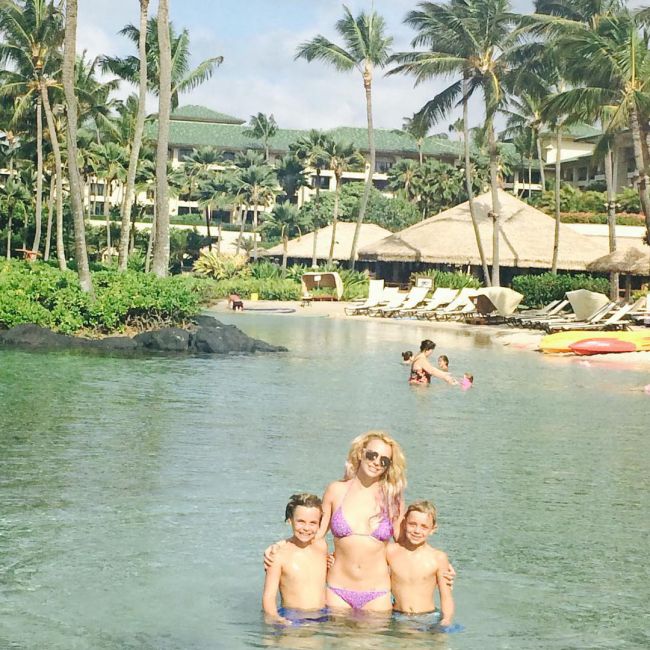 It is not a big deal for Britney Spears to break out the splits as she showed off her flexible sights and killer body on holiday in Hawaii. The pop star, 33, has never been humble if it was about to show off her love for yoga, taking pictures of her exercise to Instagram, and it looks like all that training is really worth it!
Wearing a striped bikini and having relaxation in the sand with her sons Sean Preston, 9, and Jayden James, 8. She made the pose "mother-of-two struck".
Spears has been showing almost every day of her sunny summer on social network. In the beginning of this week, she posted a snapshot from her hot vacation featuring her two sons relaxing in the water with a resort background. The picture also demonstrated Spears wearing a purple bikini that really fits her lavender ombré hair!
This getaway comes two months after she broke up with her ex Charlie Ebersol. Since the split, Spears has been spending some quality time with her offsprings before she supposes to come back to her show: Piece of Me Las Vegas in August.
2015-07-31