Britney Spears picked up Yoga, see her Toned Body!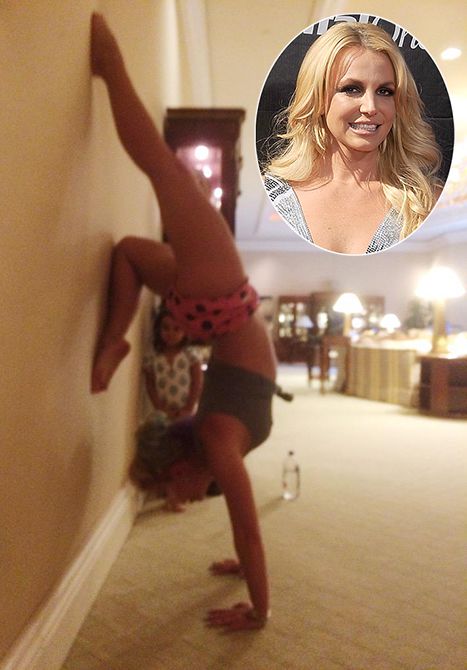 Despite all the dancing exercises Britney Spears takes in the LA residency show every week at the Axis at Planet Hollywood, she expressed a wish to pick up yoga on August 15.
As it appeared, the 33-year-old singer is really flexible! The pop star uploaded a photo on Twitter where she is doing a handstand. Her legs are stretched against a wall.
There was a caption made for the pic. It reads "Saturday hotel room yoga!" The Disney alum is wearing a crop top and teeny-tiny pink shorts. Britney's clothes exposed her toned abs.
The songstress has celebrated the main milestone in Sin City not long ago.
She thanked everybody for coming at her 100th PieceOfMe show. Britney wrote on Twitter on August 15 that after 100 shows she is still enjoying every minute.
2015-08-17