Boxer-Briefs from Calvin Klein complement Shirtless Body of Justin Bieber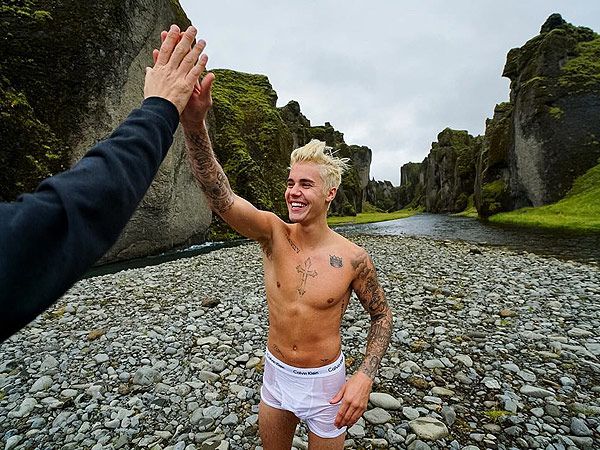 Justin Bieber pleased his fans one more time. The star's admirers know that if he has no shirt on, he has no problems. The singer wore just his trademark Calvin Kleins during bathing near an Icelandic fjord.
The 21-year-old star wrote about his "glacier dip" on Instagram this Tuesday. Bieber also uploaded a picture where his body art is complemented with a pair of boxer-briefs. The singer spent some good time near the village of Kirkjubæjarklaustur.
Nobody knows if this visit was for fun or for work. Nevertheless, judging from the photo, the view there is gorgeous. Bieber uploaded one more photo by the water.
This trip comes as the star's comeback single with the name "What Do You Mean?" holds the first place in the third week on the Billboard 200 chart.
This is the period of Justin's life when he is trying to focus on his music and not love.
The singer revealed Kyle and Jackie O, Australian radio hosts, that he has not been dating anyone for quite a long time. Though, he named himself "a relationship type" of guy. The star loves cuddling and being loved. Finally, he confessed that his heart has been broken and now he is trying to heal it up.
2015-09-24