Blake Shelton is a Hero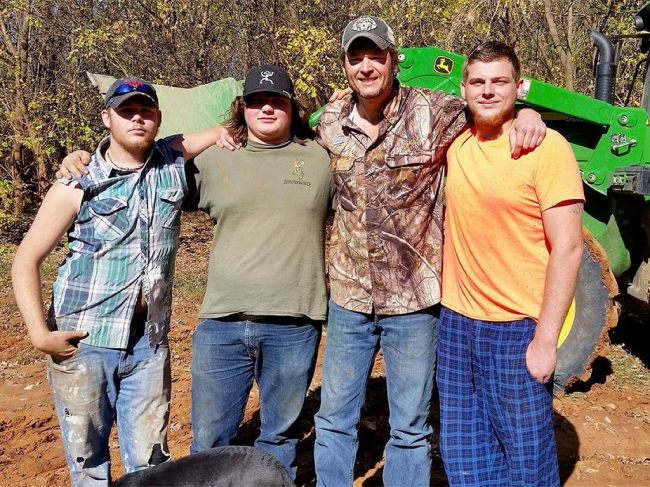 According to a report, Blake Shelton saved Lenyell Blanton, Adrian Poplin, Bryar and Josh Turner. The four men stuck in a mudslide. The event happened not far from the Washita River in Ardmore (Oklahoma) this Friday.
In his interview with Entertainment Tonight, Bryar shares that he and his friends came to the river and accidentally slid into a huge mud hold. They stuck there for nearly two hours. Bryar and Adrian decided to go down the road in search for rescue. Blake was walking his dog, Betty, at that time. He picked the men up in his car.
The 39-year-old star drove Bryar and Adrian back to their truck.
After that he tried to get them out with the help of his car. This did not help, so Shelton left them for 15 minutes and came back with his tractor (the star lives 45 minutes from that place). Bryar was so happy that he even asked to take a picture with Blake.
Speaking with E! News about the incident, Bryar says that Shelton is a hero.
2015-11-16