Beyonce was Attacked for a Picture with Tiger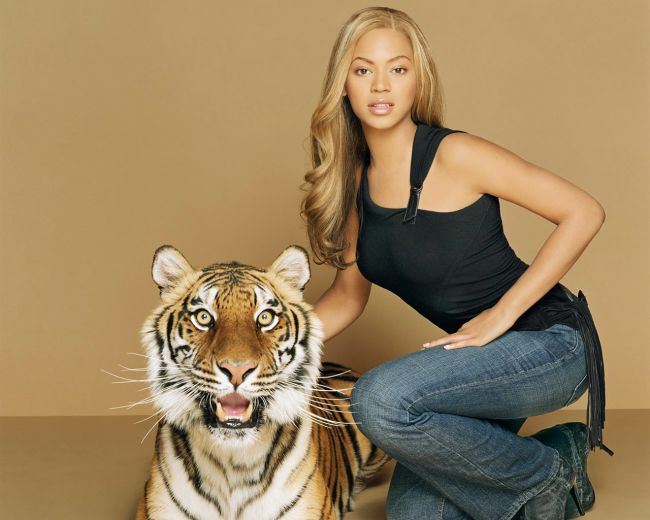 A famous singer Beyonce has been accused by animal welfare campaigners for a photo set with a little tiger during a family holiday in Thailand.
The hitmaker was photographed while petting the baby tiger together with her daughter Blue Ivy and husband Jay Z. This happened during their vacation in Phuket, Thailand. The picture evoked anger among animal welfare campaigners. Now they blame Beyonce for a sordid kind of tourism.
Dr Jan Schmidt-Burbach, a spokesman for the World Animal Protection charity clarified that a tiger is not a toy and that the well-being and health should not be forgotten about just for a photo shot. He also stressed that vacation pictures of the kind support an industry connected with animal cruelty. Schmidt-Burbach mentioned that the animals that got used for a photo-taking are usually either placed into small cages or chained to the floor.
He also reminded that baby tigers are forcibly taken away from their mothers and are fed artificially. He went on saying that this side of tourism is not shown to the public view, but the life of such animals is poor in comparison with their natural life.
Pay attention, Beyonce has already been criticized for wearing fur and toting accessories made from ostrich, crocodile and anaconda.
2015-01-07