Beyonce has a New Famous Stepsister Bianca Lawson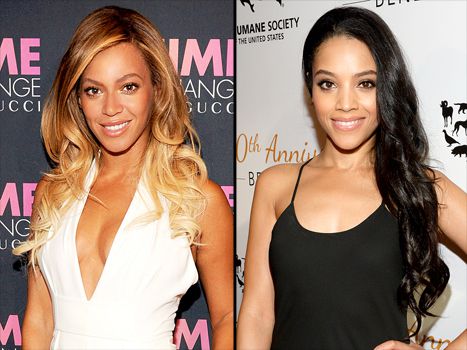 Beyonce and Solange Knowles got a new stepfather! Their mother Tina Knowles tied a knot with Richard Lawson over this weekend. A new prominent actress Bianca Lawson joined their family.
The 36-year-old Bianca has got a long list of television credits to her name since the Destiny Child days. She debuted in Saved by the Bell: The New Class (1993 to 1994). The star played Megan Jones there. Bianca played a high school pupil nearly 20 years. You may ask if she is a witch. The answer is no! The star simply has ageless face.
The actress also played in Buffy the Vampire Slayer, Witches of East End, Teen Wolf, Pretty Little Liars, and The Secret Life of the American Teenager. She starred as Nikki in Save the Last Dance (2001) as well. By the way, the star had an affray with Julia Stiles' Sara in gym.
Lawson laughed at her younger roles to After Ellen in July of 2010 and said that she considers it was all about genetics. Lawson said she is lazy and eats a lot of junk food. The star feels really blessed that she is allowed to play all those great characters nevertheless they are much younger. The actress feels happy about this.
What her roles are the most famous? She considers that people recognize her thankfully to Save the Last Dance and Buffy (Kendra). Lawson shared that when she meets people, they are surprised that she is not a bitch in reality.
2015-04-15