Ben Affleck will visit 2015 Comic-Con after splitting from Jennifer Garner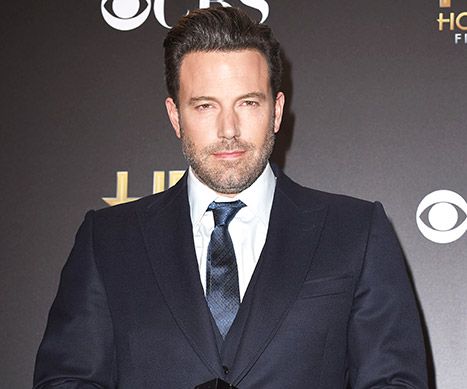 Ben Affleck is ready to appear at Comic-Con in San Diego after his divorce. Us Weekly assures that he will be accompanied with other actors from Batman v Superman: Dawn of Justice.
The Oscar winner who plays the Caped Crusader and Jennifer Garner made a statement about their divorce to Us. The couple has been married for 10 years.
Deadline assures that the Argo actor and his colleagues Gal Gadot, Henry Cavill, Amy Adams, Holly Hunter, Jesse Eisenberg and Jeremy Irons will bring a sneak preview of the awaited 2016 flick on July 11.
It is known that the actor spent 2014 beefing up for his DC Comics part.
Zack Snyder says that Affleck has an interesting counterbalance with Henry's Superman. Ben has the acting talent of performing a man who is wiser and older than Clark Kent. He bears the scars of a seasoned crime fighter, but, at the same time, maintains the charm of billionaire Bruce Wayne.
Speaking with Kelly Ripa at Live! With Kelly and Michael Garner revealed that her husband had only 8% of fat during filming.
In October of last year the actor's ex-wife paid a compliment to Affleck saying that he looks very good. She said "Whoa! Who are you?" about him. Garner went on to say that his outlook made to think about an affair with him. Though, she was not complaining and said that everything was fine.
A source assures Us that the couple has been attending couples therapy for several years before they parted.
The insider went into details saying that Garner and Affleck wanted to divorce when their child was born, but the baby, Sam, came into this world and solved some problems. Though, the baby was just a stopgap measure, it could not have worked for ages.
2015-07-02