Ben Affleck and nanny's late meeting at night: Pair 'spotted with champagne weeks after break up wit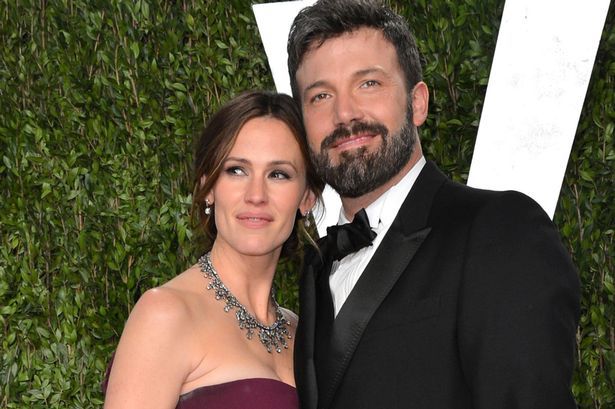 Ben Affleck was seen on a meeting at late night with the nanny who worked for him just weeks after claiming his break up with Jennifer Garner.
Ben and Jennifer announced their joint decision at the end of June, that they would "go on with friendship and love for one another and they will do anything to be good parents ".
Later it was claimed that Ben have been dating the nanny who worked on them, Christine Ouzounian, 28, but he denied it !
But now w can see pictures where they are having meeting late night on July 17 outside Ben's LA house, which happened more than two weeks after Jennifer and Ben claimed their break up.
In the picture you can how Ouzounian is passing something what seems to be a bottle of champagne. They were laughing together and feeling at ease!
It's hard to understand whether this meeting contained something more than friendship.
New York Post reports that Ben with the nanny have been seen together a few times since he broke up with Jennifer. And different US websites are sure that they have what is called "a true love".
Us weekly declared that Jenifer and her estranged husband, Ben, employed the extremely attractive and trained nanny, to take care of Violet, 9, Seraphina, 6, and Samuel, 3, while they were dealing with trial separation.
"They would spend time without children. And they were flirting." Said A friend of Christine
The friend went on to claim that the nanny is telling "it's true love".
Ben has denied everything.
Want to hear some comments from Ben's reps!
2015-08-06