Baby of Ashlee Simpson and Evan Ross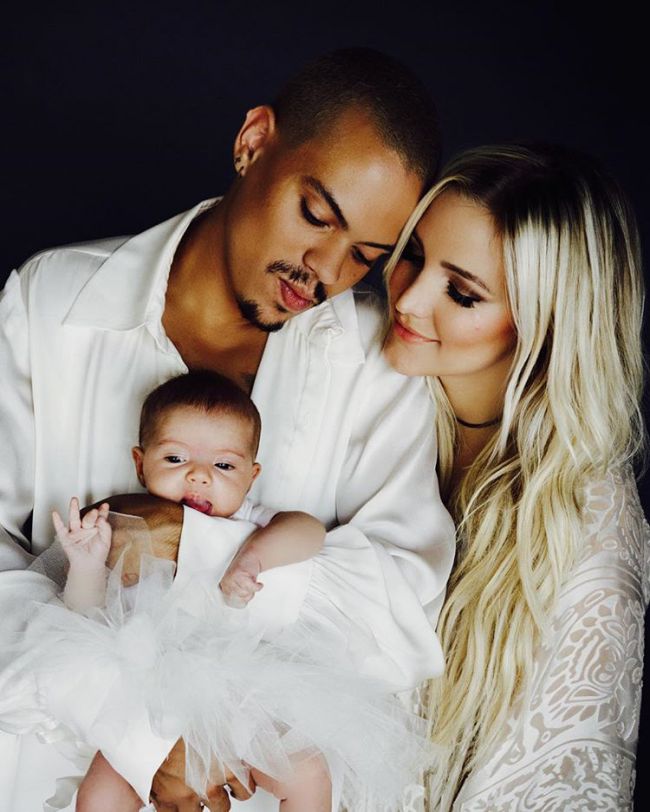 Ashlee Simpson and Evan Ross introduced their 8-months-old baby on Thursday. They uploaded a cute photo on Instagram.
On the picture the happy parents are gazing down at their little girl dressed in a white tutu. The girl was named Jagger Snow.
The 30-yer-old Simpson writes that her daughter is beyond everything. The proud mother insists that she has the best baby daddy in the whole world.
The 27-year-old father uploaded an identical snap. He writes that everyday has been the best one since the birth of his little princess. He considers his baby to be a blessing. Ross also writes that he loves the best mommy in the whole world (his wife Ashlee).
The baby was born on July 30. She is the first child of the couple. Simpson has also got a son. His name is Bronx Mowgli (6½).
The happy parents stated that they are overjoyed about their little girl.
2015-09-25