Ashton Kutcher invokes to make Baby Changers in Men's Restrooms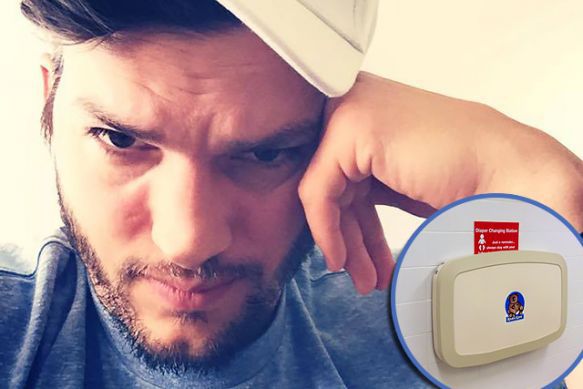 Ashton Kutcher promotes baby changers to be mounted in men's restrooms and offers free advertising to the first venue which is a rare thing.
The That '70s Show actor and his future wife welcomed Wyatt Isabelle in 2014. The couple is caring for their daughter without any nannies. Though, Kutcher is often angry since almost every men's restroom is not equipped with nappy changing facilities. The actor is saying to restaurant and bar owners to begin installing them.
The star writes on Facebook that the diaper changing stations are rare in public restrooms for men and offers free advertising for the first one.
2015-03-12