Ashley Olsen dines with Bob Saget in NYC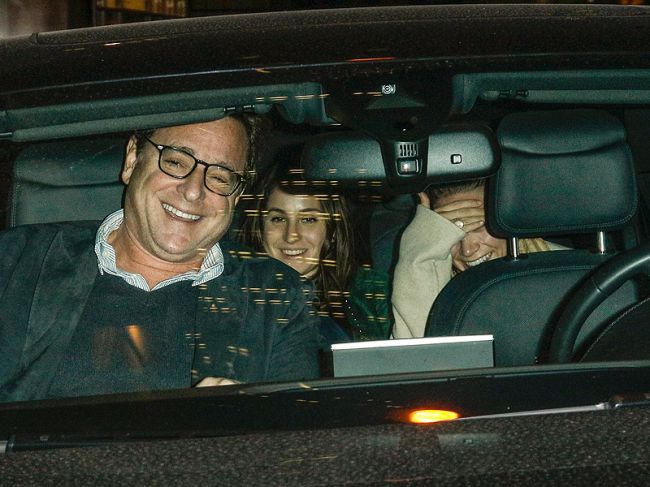 Ashley Olsen and Bob Saget, her Full House father, dined together in NYC this Monday.
The 29-year-old actress was showing her amazing smile to 59-year-old Saget as they were leaving the restaurant and sat into the car together with a friend.
The actors starred together as Danny and Michelle Tanner (1987-1995). They became close friends since the time of Full Hause filming.
Not long ago Ashley reunited with Bob in order to support her on-screen father on Broadway's Hand to God.
Mary-Kate Olsen, Ashley's sister, shared the role of Saget's on-screen daughter. The sisters did not sign on to reprise the role for the awaited reboot of the favourite sitcom from the '90s named Fuller House.
Meanwhile Saget and other actors from the original cast will perform in the new series. Lori Loughlin, Candace Cameron Bure, John Stamos and Dave Coulier reunited with pleasure for the film.
Fuller House is going to come out on Netflix next year.
2015-11-18