Ashanti considers that she has been betrayed by Nelly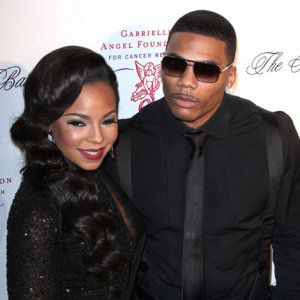 Ashanti kept the relationship with rapper Nelly under her hat all ten years that they dated, but what happens after the split? The "Foolish" performer spelt the light on the couple's very private breakup at the The Meredith Vieira Show this Friday.
The 61-year-old Vieira told that the couple is not together anymore and asked why the singer thinks it is difficult to trust someone.
Ashanti answered very briefly. She said that when people have some feeling of insecurity, they can act out of character. The 34-year-old star stated that she has been betrayed, but she did not go on with the details.
She considers it is important to grow. One needs to grow and accept different responsibilities for what was done. The singer does not respect cowards. She supposed that it is significant to understand and know yourself, but stated that she cannot do it at this point.
Ashanti and the 40-year-old "Country Grammar" artiste had very private relationship during ten years. They even did not confirm when they have parted. The couple worked on the song "Body On Me" together six years ago. Back in 2010 Nelly told Us Weekly that he was not in any relationship. The rapper has a 21-year-old daughter Chanel and a 16-year-old son Cornell from his former relationship.
Ashanti got somewhat more personal at the daytime talk show. She told about a man who has been stalking her for twelve years. She described it as "not fun" and revealed that she has had to appeal the court few times in order to solve the problem.
2015-03-16