Anne V and Adam Cahan became parents!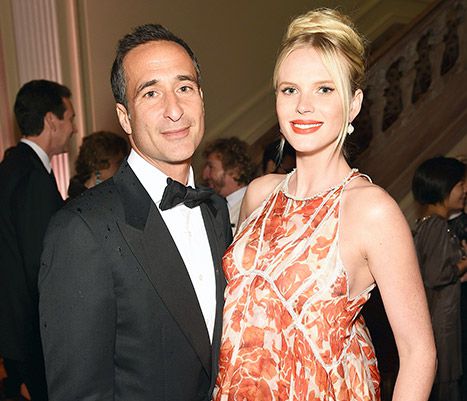 We can congratulate Anne V, a supermodel from Russia, with her first child! She and Adam Cahan, her boyfriend, welcomed Alaska on June 25. The couple did not upload the baby's pictures until July 1.
The 29-year-old model wrote on Instagram that her child's little feet rocked her world. The star says she has never been so in love. The newly-minted parents are very proud of their baby.
Later Anna uploaded another photo. She is pushing a blanket-covered stroller own the street on this pic.
The cute image has a caption which reads that they are out on the town.
The happy couple did not want to reveal their baby's sex, but the pink balloons from the baby shower and pink polka dots on their child's blanked did their work. Therefore, it is possible to suppose that they have welcomed a girl!
Alaska came into this world a little bit after the due date. Her mother uploaded a bikini picture. She was looking ready for doing the main thing in her life. The star wished happy due date for herself and asked the baby better to come out.
Anne is known for being a former Victoria's Secret Angel. Moreover, she is famous for being Adam Levine's, the Maroon 5 rocker, girlfriend. They have dated for 2 years and parted back in 2012. Levine tied a knot with another Victoria's Secret Angel Behati Prinsloo.
2015-07-02