Angelina Jolie Pitt?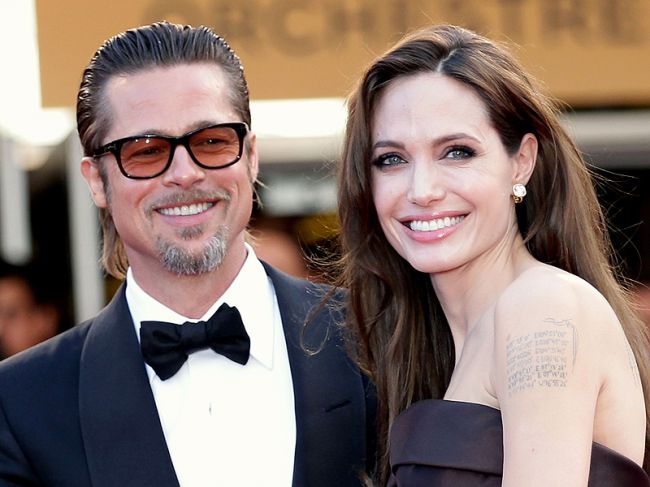 Did Angelina Jolie take her husband's name?
The humanitarian, film director and actress was bylined with the last name of her husband in New York Times op-ed which was issued on Tuesday. The story told about her decision to remove ovaries and fallopian tubes after it became known that she has early stages of cancer.
Moreover, the star was identified as "Angelina Jolie Pitt" at Kid's Choice Awards this Saturday. The actress received the award for favourite villain. The beauty came there with her daughters Shiloh and Zahara.
39-year-oldJolie and 51-year-old Pitt knot together by marriage after nine long years of dating.
Almost no one uses their married names professional. Courtney Cox used her married name when she was married with David Arquette. The marriage name was mystified for one episode of Friends.
Eva Longoria accepted Tony Parker's name after they got married and Kim Kardashian took lastname Kardashian West after her union with Kanye.
Back in May Angelina shared how supportive her husband had been through her disease (mastectomy). The actress firstly announced about the trouble in May of 2013.
Jolie said to PEOPLE that they have been through so much. Angelina is sure that she and Brad became closer and the actress thinks this is what should happen when raising the family together.
2015-03-30