America's Next Top Model Cycle 22 is the Last One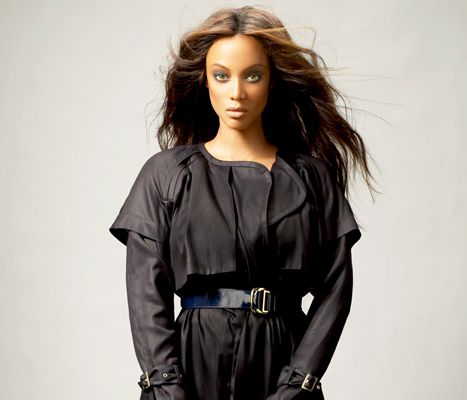 Wanted to be a model? It's too late. Tyra Banks wrote on Twitter on October 14 that the Cycle 22 is the last one for the famous show called America's Next Top Model. The show was on during 12 years.
The star tweeted "TYRA MAIL!" Such a message imitates the "mail" the participants of the show used to receive. Banks really believes that it is time to end the show. She wished everyone that their pictures be forever fierce and told everyone to keep on smizing.
The show cannot happen with Bank's prominent phrase "smizing". It means smiling with one's eyes.
Mark Pedowitz, the CW President, wrote a statement responding to Tyra's message. He wrote that the show was a successful franchise for both The CW and UPN. Moreover, it became a pop culture phenomenon around the globe. Pedowits expressed his thanks to Tyra and Ken for their work throughout all these years.
41-year-old Banks, Ken Mok and Keny Barris created the CW's reality contest series. Thankfully to this show now we have got such famous models as Eva Marcille, CariDee English, Yaya DaCosta, Analeigh Tipton, Dani Evans, Adrianne Curry, Lisa D'Amato and Whitney Thompson.
Three years ago Tyra decided to cut Nigel Barker, Jay Manuel and J. Alexander, the long-time judges at the show. Janice Deckinson, the original supermodel and Kelly Cutrone, the Hills actress and fashion publicist also were among the judges.
2015-10-15