America Ferrera Hated Her Name when she was a Kid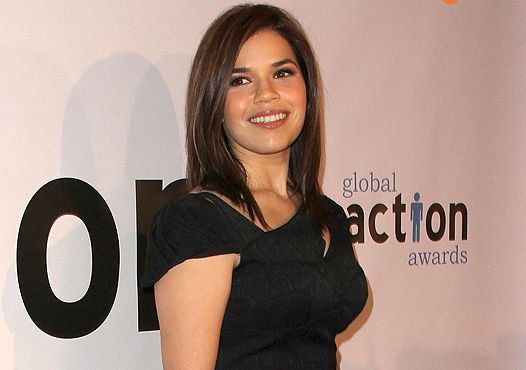 A star from Ugly Betty, America Ferrera, was brought up to love her Christian name after her sincere wish to be a plain "Betty" in her childhood.
The star tells that she never wanted to share her mother's name.
She says U.S. news show Access Hollywood Live that it is not the most common name in Latin America. Though, she also tells that most Americas come from Latin America.
She confesses that it was hard growing up with this name. Children can be very cruel and they always find a way to laugh at somebody's name. Ferrera shares that kids used to turn to her during the Pledge of Allegiance. They also could sing the National Anthem to her each time she walked in the hall. America admitted that all that is awful when you are a kid which wishes simply to blend in.
2015-02-05