Amber Rose uploads a Photo Poolside in a Tiny Swimsuit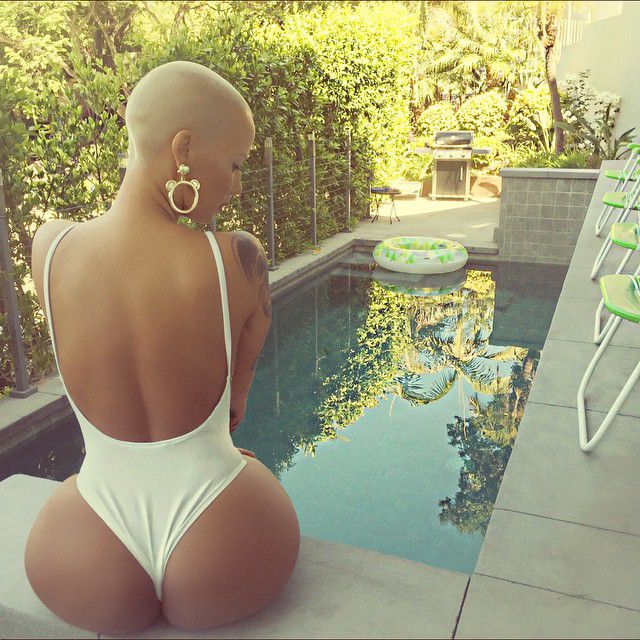 See one more popular post on Instagram by Miss Amber Rose.
The famous model uploaded photos of herself. Her 7.1 million admirers could see the star lounging poolside in a teeny-tiny white bathing costume.
The 31-year-old model revealed the Cosmopolitan in June that the more slut-shaming she gets in the Internet, the more self-confident she becomes.
Rose says that people get to some point in their lives where they find out who they really are. Though, most people do it when they are 25. With Amber it worked when she turned 31. Cosmopolitan writes that the star thinks it was social media what helped her to create that feminist monster everybody considers she is.
2015-07-13