Amazing Slim Fergie''s Body and Marriage Therapy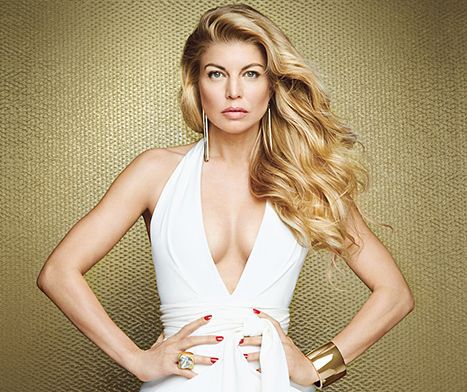 Fergie shows her slim body in the best advantage in the last issue of Allure magazine and speaks about having both her marriage and her family strong thankfully to therapy and good food.
The singer came back in the pop-charts at the end of 2014 with the first recorded single "L.A. Love (La La)" of her upcoming album. Despite the singer is glad to return to work, she has come to an agreement on their family life with her husband Josh Duhamel. Their son is only 16 month, so the arrangement is grounded on ensuring family life with Alex will not be compromised by work.
The Black Eyed Peas singer says that they have always wanted the same things in life and the same path. Fergie also mentions that she and her husband, to whom she has been married for six years, both were raised in Catholic families.
Now the couple takes care of their relationship and attends regular therapy sessions. Fergie tells about her mate's willingness to be a part of it. She says that he is not afraid and does not feel as if he were not man enough.
2015-01-21