Alison Pill and Joshua Leonard got married: the Best Day in Leonard's Life!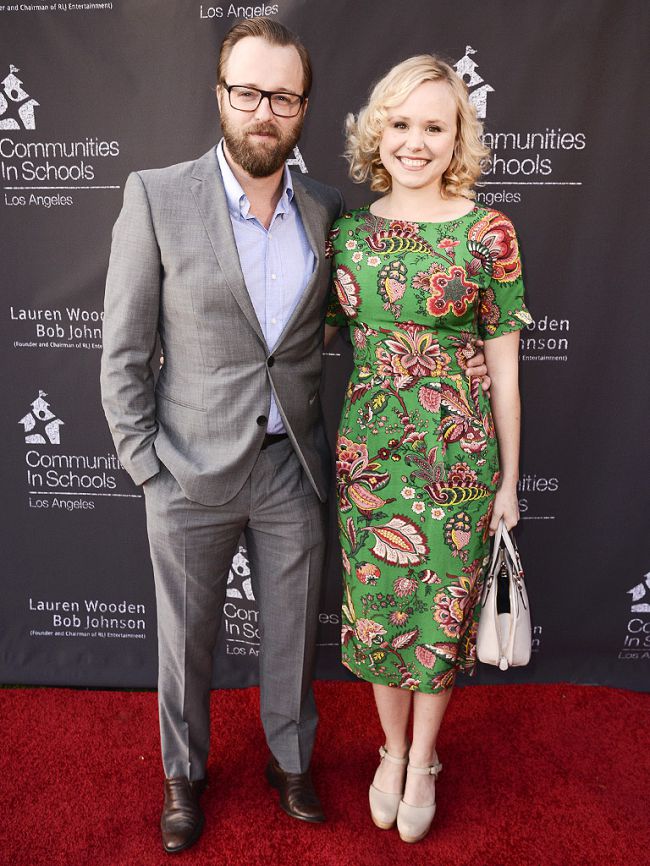 Another marriage! Alison Pill and Joshua Leonard tied a knot!
The 29-year-old actress married Leonard in Los Angeles on Saturday. The couple has been engaged for four months. Their friends and family were present at the ceremony.
Pill abandoned the usual white wedding dress and wore a sheer yellow gown with shorts sleeves. The Newsroom star's hair was curled. The short blond locks were pinned away from Pill's face. A red flower accessory matched her red lips.
Pill wrote on Instagram about the happy news. She also uploaded the happy couple's picture.
Leonard was wearing a white shirt, black tie and slacks. He said that it was the best day of his life and shared a cute picture of the couple's first dance.
2015-05-26