Adele celebrates her Birthday in a Perfect Costume of George Michael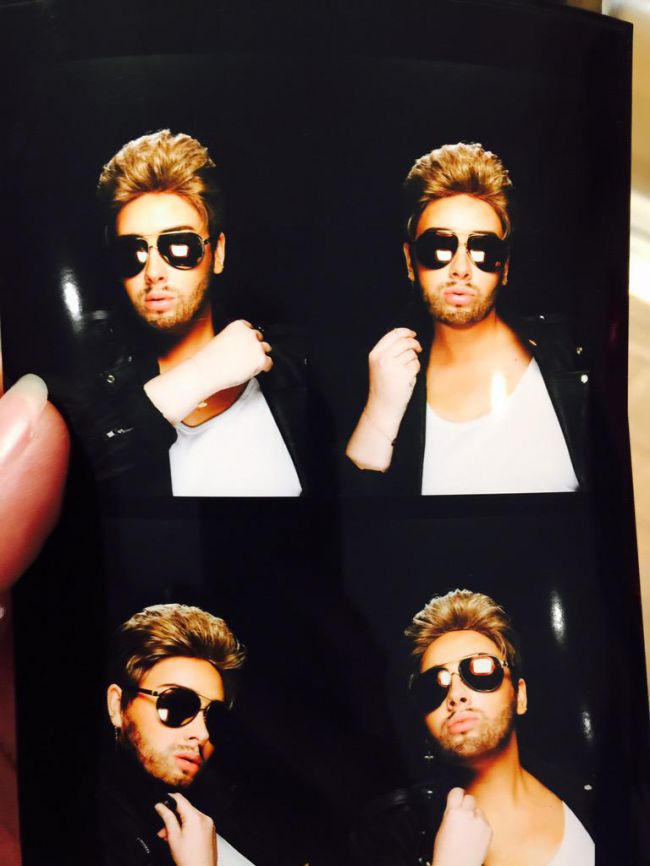 Adele, who is considered to be reclusive, assumed the similitude of George Michael on celebration of her 27th birthday on May 5.
The Rolling in the Deep performer has not been showing up too often after she had welcomed her baby-boy Angelo back in 2012. The singer does not often use her social media accounts. The star made a pleasant surprise for her admirers on May 6 when she tweeted a photo of herself. Adele is dressed as Michael at the celebration of her birthday.
It is really hard to recognize Adele in the photo. She is wearing a wig, leather jacket, fake facial hair and sunglasses. In such a way Adele recreates outlook of the British singer from his 1987 Faith video in a photo booth.
The star thanked everybody for the birthday wishes and shared that she had a great time.
According to the reports, her awaited new album, which follows the 2011 one, has been postponed a lot o times. If to believe the rumours, the album is going to be released in September of this year.
2015-05-07