A Snowman from Taylor Swift and Calvin Harris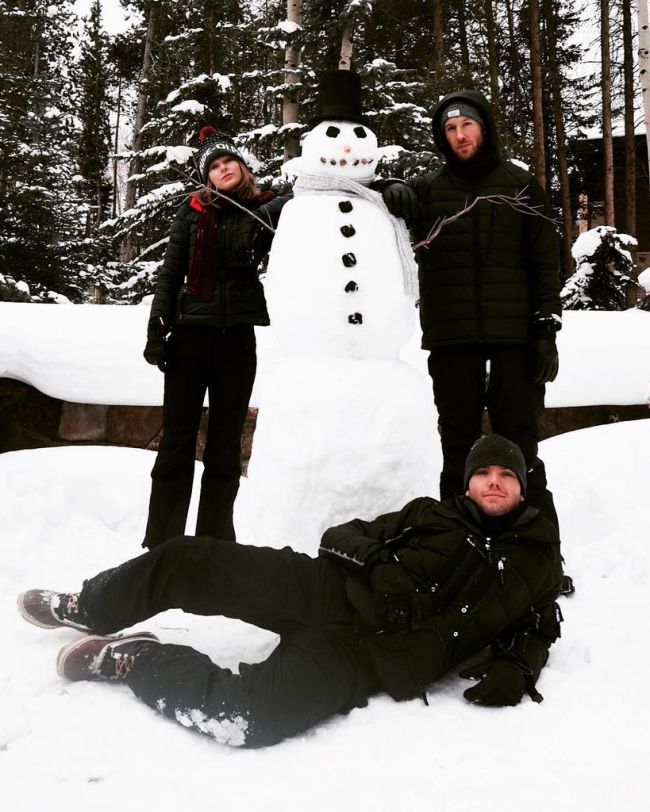 Making a snowman! Taylor Swift and Calvin Harris, her love, showed their holiday spirit on December 23.
The 26-year-old "Style" singer created a winter wonderland together with the 31-year-old DJ from Scotland. The couple was celebrating the festive season in Colorado. Austin Swift, the star's 23-year-old brother joined the love birds.
The songstress uploaded a picture of their masterpiece and wrote that they are really proud of themselves. The second photo shows Calvin gathering snow. It is obvious that he is working hard.
The trio is dressed in black puffer jackets and pants in the pictures. Besides, they are wearing winter gloves and hats. Taylor is also rocking a Rude-Olph Light-Up Beanie by Aeropostale.
2015-12-24