A Prank Interview of Jennifer Lawrence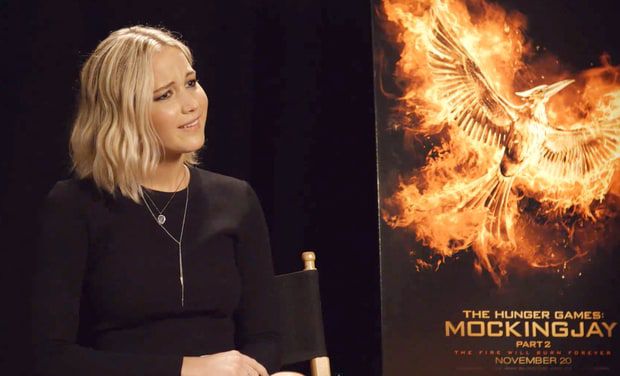 Jennifer Lawrence showed a couple of pranks on the Web.
The actress chatted with Anthony Padilla and Ian Hecox. These stars belong to an online show named Smosh. The Oscar-winning star was promoting her latest film called The Hunger Games: Mockingjay – Part 2.
The comedians tried to make the interview as strange and awkward as possible. Jennifer received witty responses from Josh Hutcherson and Liam Hemsworth, her co-stars. A young admirer also joined with the help of an ear-piece.
Ian inappropriately joked about California's wild fires. He even took off his hoes. The actress stopped the chat by ranting the pair.
She told that he should feel like in a professional situation and that he has to stay clothed and respect the hosts. The actress told that the "motherf**ker" thinks it's normal if he comes and takes his "f**king" shoes off. In such a way Jennifer moaned about walking on heels for 12 hours. Having interviews on high heels is really not that easy.
Lawrence said she was being serious about the lack of respect. She walked out with the words that it was a waste of time.
2015-11-20