A ''Platinum Pimp'' Kim Kardashian Shows Her New Bright Blonde Hair Colour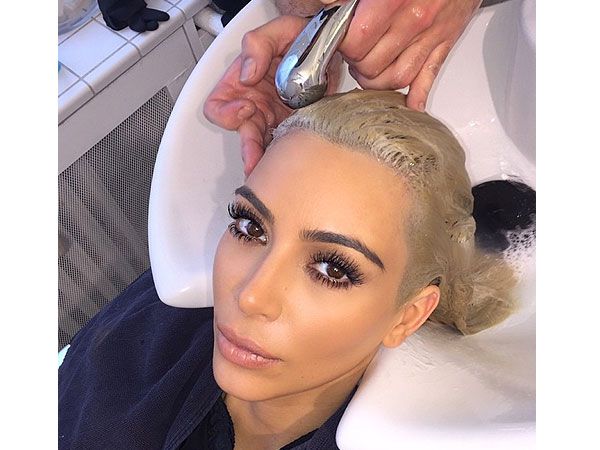 Platinum hair of Kim Kardashian has become a real hit at the Fashion Week in Paris. She decided to visit a L'atelier Blanc salon to brighten her new shade of hair. It is obvious that a selfie was taken there.
The star captioned the picture on Instagram saying that it was hard being there for a platinum pimp and thanked Frederic Mennentrier for working at her blond. She is mid-rinse on the photo. We suppose that her stylist used a toner on the star's hair. In such a way he lightened the 34-year-old's hair a little bit more for a real platinum colour.
Kim told PEOPLE that she was inspired to dye her famous brunette hair by a pop icon.
The star said PEOPLE that she has always had a picture of Madonna wearing platinum hair in the references folder on her computer. Kim went on saying that she has been waiting for a long period of time to have a try with this outlook and then she understood that the Fashion Week in Paris is perfect for this new style.
2015-03-10