A Fan knitted a Sweater for Taylor Swift with a Polaroid Pic Her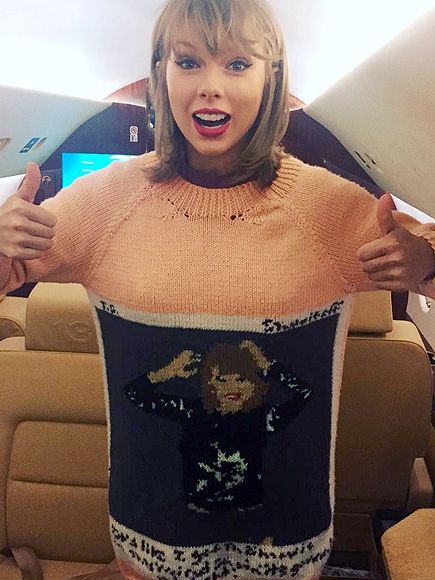 It looks like Taylor Swift has found her admirer number one.
The singer uploaded a photo where she is posing in a sweater. The thing is that it was made by her fan. There is a Polaroid photo of Swift on this sweater.
The 25-year-old "Blank Space" performer wrote that someone has knitted that sweater for her. The piece of cloths was given to the star's mother during the show. Taylor's Instagram picture features her with thumbs up.
The cute pull-over has one of Swift's pictures on it. The snap features the star's album with the name 1989. The loving admirer even knitted the words under the pic.
Swift thanked the mysterious knitter for the lovely sweater on social media.
This year Andrea, Taylor's mother has been diagnosed with cancer. She is attending fewer of her daughter's concerts now.
Though, admirers have not forgotten the singer's mother. They have been uploading sweet photos of her on social media. In such a way fans show their support.
2015-09-08