A Disneyland of Miley Cyrus and Patrick Schwarzenegger with Noah Cyrus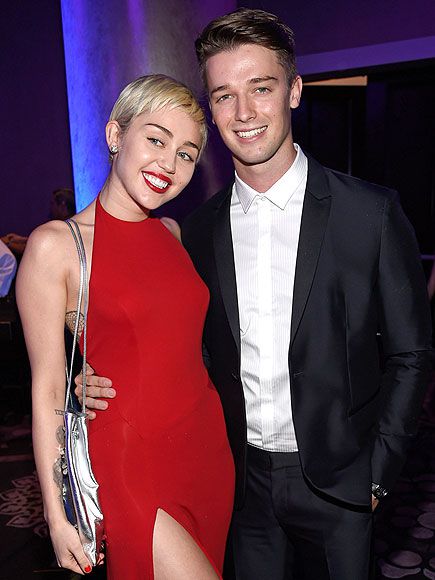 Miley Cyrus and Patrick Schwarzenegger had a date in Disneyland over the weekend.
Together with Noah, the little sister of Cyrys, the couple spent a stormy Sunday at the best place on the Earth where dreams come true and reunited with some old friends.
The former Hannah Montana actress paid homage to her Disney roots when she uploaded a picture of the theme park on Instagram and captioned "Home". In another Instagram, there is a photo of Cyrus hugging Pluto. This adorable image is captioned by a 22-year-old star with words "Reuniting with Pluto. Long time no see."
As to Noah, she called her elder sister a "witty Disney princess" on her own Instagram.
Happily, the celebrities did not get caught up in the fire which broke out during the "It's a Small World" ride this Sunday.
The 21-year-old Schwarzenegger and Cyrus started their relationship last November. A report revealed PEOPLE that she is taking their romance slowly after her painful split from Liam Hemsworth.
Nevertheless, recently they became more talkative about their relationship. After the Valentine's Day which they have spent together, Schwarzenegger referred to himself as to "the luckiest guy in the world" and uploaded a cute picture of the happy couple.
2015-03-03