A Controversial Costume of Miley Cyrus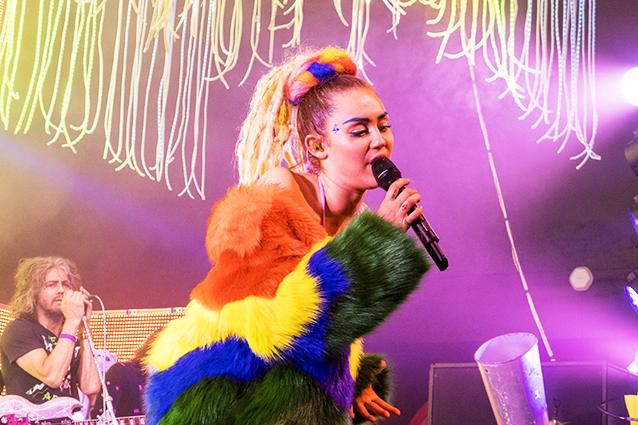 Miley Cyrus appeared onstage with fake breasts and a prosthetic penis.
The pop star started her Milky Milky Milk Tour in Chicago (Illinois) on November 19. The tour is aimed at promoting the star's latest album called Miley Cyrus & Her Dead Petz. The show was held at Chicago Riviera Theatre.
The spectators were stunned by the singer's appearance. Cyrus performed in a skimpy costume. A strap-on plastic penis and fake breasts were attached to the star.
The Wrecking Ball songstress put on a purple wig having a unicorn horn. She also wore a huge baggy shirt. The star stripped off and showed her controversial outlook.
Her tour plans eight stops in America and Canada. Besides the new musical material, Miley sang such songs as Dooo it! and We Can't Stop.
The reports indicate that The Flaming Lips, Cyrus' collaborators, will also appear during the tour that ends in LA on December 19.
2015-11-23