A Childhood Pal shared Cute and Awkward Pic of Taylor Swift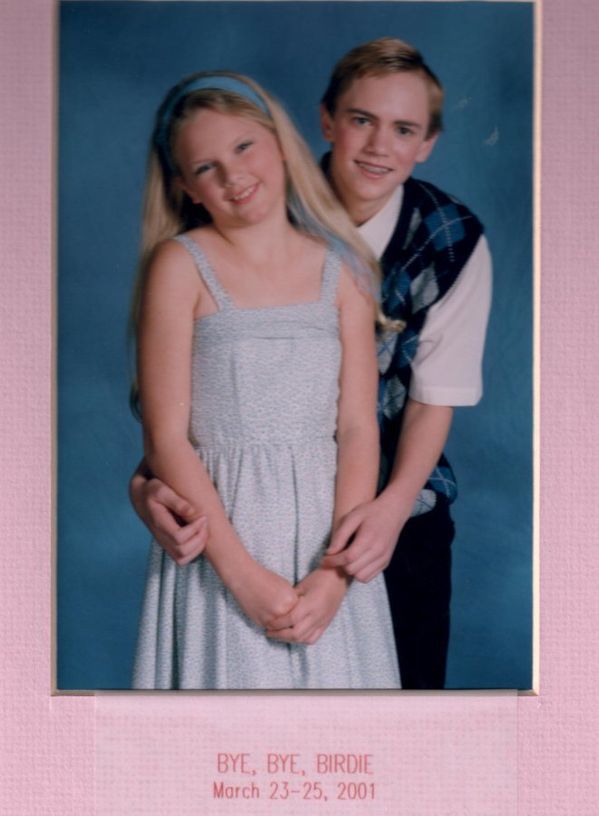 See cute and awkward Taylor Swift in a throwback image. Her friend from childhood uploaded the pic on Twitter on December 17. Two teens performing the lead roles in Bye Bye Birdie, the hit Broadway show, are depicted in it.
A braces-wearing teen awkwardly embraces Taylor in the photo. His name is Dan Hauk. He made a caption for the shot that reads they are performing Kim McAfee and Hugo Peabody.
Hauk is wearing a white T-shirt and a blue-and-black sweater vest over it. Meanwhile Taylor is wrapped in a floral-print dress.
The 26-year-old "Wildest Dreams" singer is famous for sharing her own several nostalgic shots. The latest one was a snap of herself as a toddler. The photo was uploaded in honour of the star's birthday on December 13.
The celebrity features a Little Mermaid sweatshirt in the pic. Her hair is tousled. The caption reads that she begins her 26th year of "freaking out over stuff".
2015-12-18