A Breathtaking Photo of Ashlee Simpson's Daughter on Instagram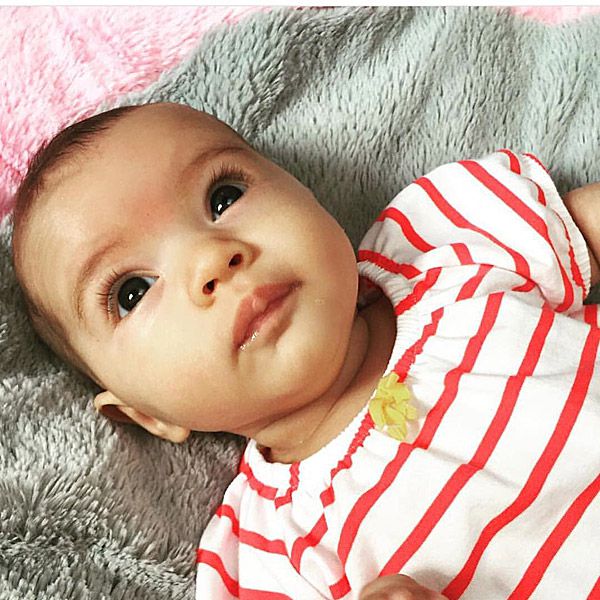 Ashlee Simpson uploaded an adorable photo of her little daughter Jagger Snow on social media this Sunday.
Addressing her 27-year-old husband Evan Ross, the star wrote "Yessssss!!! Baby we did this." She asked her love to have a look at their lovely baby girl. The 31-year-old proud mother also wrote that her daughter is pure love.
The girl is only 11 weeks old. On the snap she is looking above the lens reposing on a plush pink and grey blanket. Diana Ross, a 71-year-old legend, is grandmother of the little fashionista. The baby girl robes a red and white stripped top with a yellow bow.
Ashlee also has a son from Ross. His name is Bronx Mowgli and he will turn 7 in November. As to Jagger, the couple welcomed her in the second part of July.
The proud mother and father showed their daughter for the first time in September on Instagram. That was a family portrait. Simpson wrote then that they love the baby so much and that she is beyond everything. Besides, she commented on the girl's father, writing that he is the best baby daddy in the whole world.
As to Ross, he also shared the photo. The happy father wrote that every day ever since Jagger's birth has been the best day. He considers their baby girl to be a blessing.
2015-10-20