A Backless Red Dress of Sharon Stone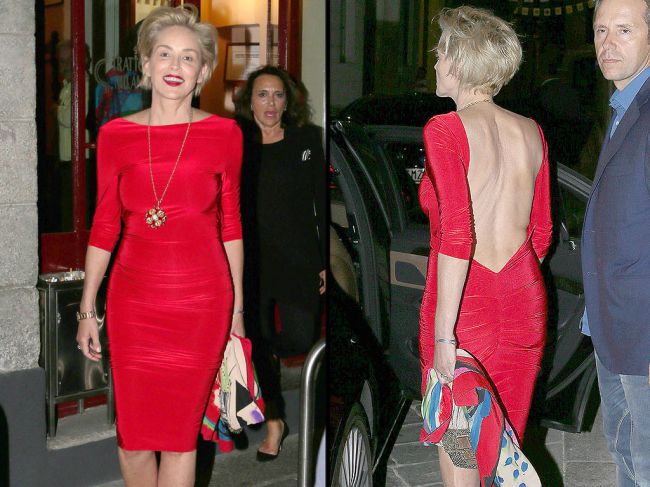 Sharon Stone is stunning! She visited Milan (Italy) this Wednesday night. The 57-year-old star was wearing a red backless ensemble. Everybody can see that her beauty has no age!
The Basic Instinct actress had a night out dining at Trattoria Milanese together with her friends. She also displayed her assets in this month's issue of Harper's Bazaar. Stone posed nude for the magazine. Her only accessories were diamonds and lace-up heels.
All we can say is "sexy"! The actress has got a much more realistic perception of her body. This fact gives her more confidence.
The star jokes speaking with the magazine about her buns. The actress says that she knows they look like a bag of flapjacks. Though, Stone is not trying to be the coolest-looking broad around the globe. At a certain point everybody asks "What is actually sexy?" Sharon is sure it is not just about the elevation of boobs. She considers that to be sexy is to be present and have fun. A woman must love herself enough in order to like the person near her.
2015-09-11