Taylor Swift turns biker chick as she rocks leather jacket in New York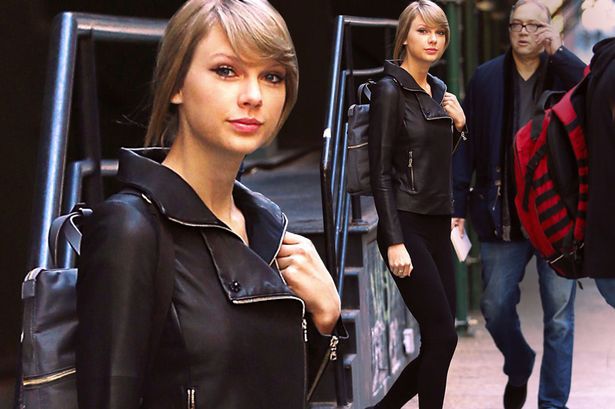 We usually see her rocking flirty skirts and pretty patterns.
But Taylor Swift opted for a much edgier look at she stepped out in New Work wearing a sexy leather jacket.
The Blank Space beauty was spotted leaving her apartment in the Big Apple wearing skintight leggings and chunky black boots.
She carried a leather backpack and gave a sweet smile to photographers - she's still Taylor then.
The blonde bombshell pulled her hair back and her fringe was swept across her forehead.
She completed her transformation from pop princess to biker chick with some black nail varnish.
The star was said to be heading to the airport with her brother and mum as they caught a flight out the city.
Tay Tay's endless legs were on full display in the tight trousers as she made the streets her catwalk.
The stunner later took to Instagram to post a picture of her relaxing on a plane with her adorable cat.
Taylor can be seen cradling the cute kitten like a baby as she takes a quick cat nap in her arms.
Swifty captioned the snap: "She was completely exhausted from all the other naps she had taken that day".
Aww!
2014-12-27